Professional WordPress Websites
Majaid Web Solutions is a veteran-owned and operated WordPress integration and website development company. We love finding solutions to WordPress problems and we don't quit until we find a fix. Business owners appreciate the fact that we have the experience and patience to solve their website issues.
Clients come to us when their website has outgrown the technical abilities of their current designer and they need extra help. In addition to providing website updates, we also include increased security features, systematic backups, and a consistent maintenance plan all designed to keep your website functioning and protected from hackers.
Specializing in creating custom themes and integrating ecommerce solutions, we develop websites that don't look like cookie cutter designs. We implement current trends and best practices is all our websites.
For most clients, they just don't have the time to keep their website up to date. We take care of their entire website operations so that they can focus on running their business. 
We're always just a quick text, message, phone call, or email away and updates are completed in an fast and efficient manner.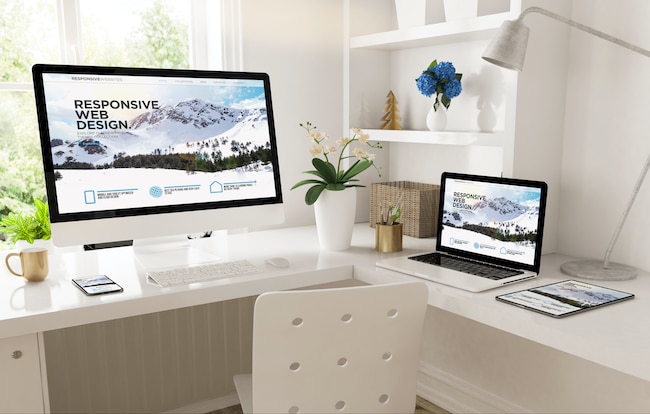 design and implement new features and functionality

establish your website's architecture

ensure high-performance and availability

manage all technical aspects

create responsive themes

incorporate front-end technologies

build user interfaces
design and develop responsive design websites

ensure consistent style across platforms and browsers

convert comprehensive layouts into working pages

full PHP back-end development

speed up a slow website

fix coding errors

solve layout issues
You never have to worry about your WordPress website again!
Have a quick question? Send us a message.
Praise from Majaid Clients
"Barry is the man! Tasked to redesign our complex multi vendor website was a breeze. After many changes and challenges presented, Barry exceeded our expectations. Proof is in the pudding. Our new website meets our ever growing requirements and is directly responsible for our continuing growth and success. Without Barry, there would not be a veteran marketplace."
"They totally redesigned my site into a well defined clean look. Their knowledge of current trends is amazing and they worked closely with me to ensure everything was aligned before launching."
"Thank you so much for being there for me and for providing such a great support.."
"Barry's knowledge of website development helps to drive new clients to our content company website. He's always prompt and efficient whenever we need changes."
"Barry is a great guy to work with."
"Thank you for being such a great guy! I absolutely love working with you!"